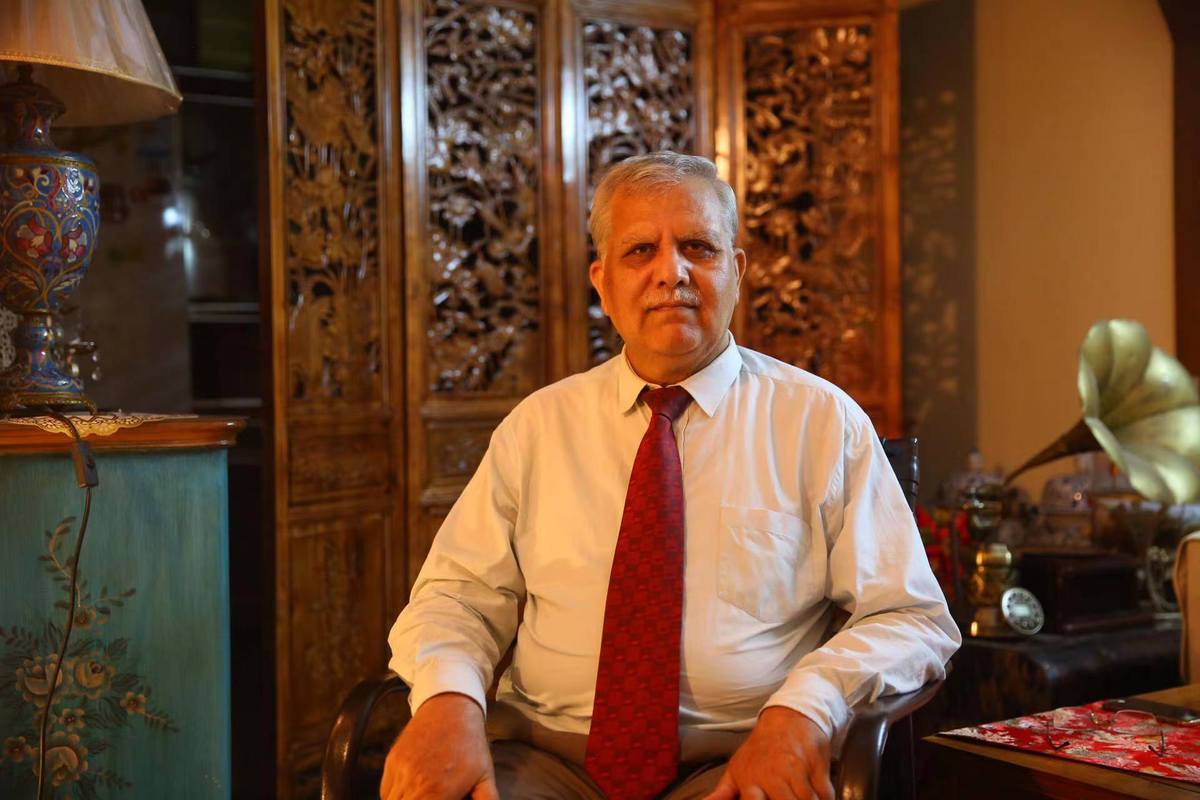 Since my childhood, my father usually told me about China since he served there before liberation, probably in early 1940. It was natural that my curiosity about China with age. I applied for a Chinese Government scholarship before I graduated from high school. I was lucky enough that secured this prestigious scholarship on merit and left for China on 21 September 1980 to start my study life in Beijing Language Institute, nowadays known as Beijing Language and Culture University.
After one year of study, I noticed the beauty of the Chinese language. It is very comprehensive and describes everything very clearly, without any ambiguity. For example, the words Uncle and Aunt are quite common in English, but can not identify whether the persons these persons are younger or older than your parents. But in Chinese, they are very specific words for each relation, without any ambiguity. Although, we faced difficulty in writing characters, but noticed that the grammar, pronunciation, and oral are quite easy, especially oral Chinese, which is quite interesting. My love and passion for China were the motivational force for me to work hard and learn the language quickly.
After completing my language in Beijing for one year, I got admission to a Mechanical Engineering major at Shanghai University. With the kind mentorship of the teachers and my hard work, I received my Bachelor's Degree in 1981 and my Master's degree in Mechanical in 1987.
Shanghai is quite different from Beijing, in the lifestyle, climate, and even the local oral language. My strong passion to know China was the motive force behind my hard work and overcoming all challenges.
I adapted effortlessly to the new surroundings quickly and learned a bit of Shanghainese so as to communicate with the local people more conveniently. During these years, I got along quite well with my Chinese classmates.
We together lived, studied, had dinners, played and cheered, and even sometimes quarreled. I was very happy and enjoyed that time so much. While studying in Shanghai, my Chinese got a very big rise. I also learned the Chinese culture, history, traditions, political systems, and governance. I noticed that there were so many similarities between Pakistani and China on culture and values although the two countries had different political systems and religions which strongly impressed me.
It was the early period of reform and opening up in China. I am so lucky to be one of the few foreigners who can compare the China of today and of the 1980s. I have experienced strict quota systems using coupons for grain, oil, or meat. Queuing up to get the basic necessities of life was common practice. I also traveled around Hutong, used public toilets, experienced public transport during rush hours, etc. But I have seen gradual developments, removing the quota system for food, clothing, and other items of daily used items. The first-ever reforms were introduced in the agriculture sector, which has enabled the nation easy access to food and up-lifted almost 500 million people from the poverty line, then followed by other sectors. The Industrial sector reforms have shown rapid developments and China became a "World Manufacturing Factory" that not only met the domestic demand but also exported aboard. Through friendly and attractive policies, China has attracted global industrialists to invest in China in the form of joint ventures. Most of the foreign investors brought not only direct investment but also advanced technology, management, and marketing skills. Chinese people used their wisdom to overcome the lack of investment and advanced technology skills. It was not only the changes in the economy and materialistic abundance but also the thinking.
The real boost to the Chinese economy was after it joined WTO in 2001. China was a real beneficiary of the WTO regime and improved its exports tremendously. Just a couple of decades ago, the Western world interred into China's business and intended to capture the Chinese market. But, they ended up just after a couple of decades becoming a market for China.
China leapfrogged Germany in 2005 to become the third-largest economy in the world. German took it as normal because they believed that any nation could surpass them with its hard work. But Japan doesn't think so. As China leapfrogged Japan to become the second-largest economy in 2010, it started to compete with China. At that time the US believed that if the growth rate remained unchanged in the future, China would leapfrog the US to become the largest economy.
The US took it as a serious challenge and as a threat to its global hegemony. This is the real cause of Sino-US rivalry.
Charming China — Memorable Diplomatic life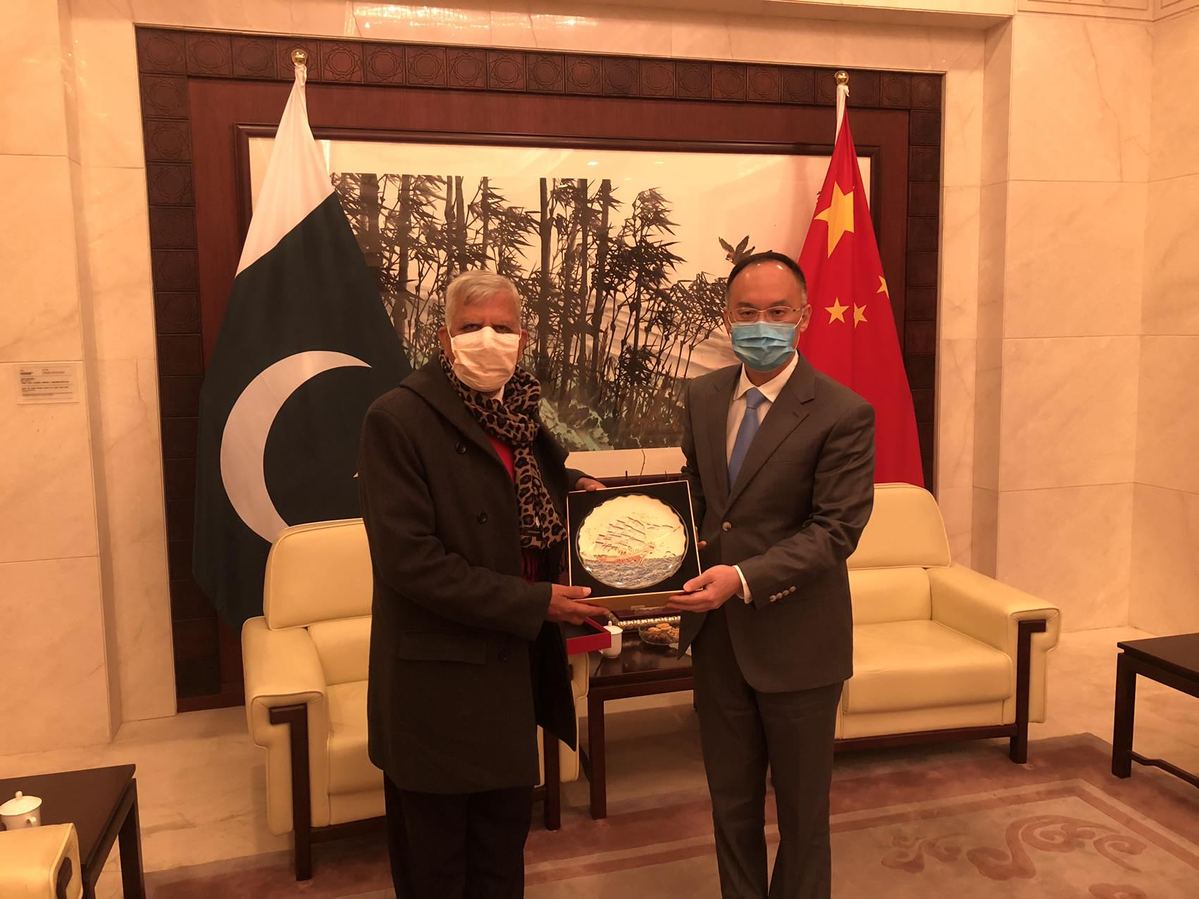 Being a Diplomat in China I served as a counselor at the Pakistan Embassy in China from 2010 to 2016 in charge of Science, technology, and higher education. During my term, I used all the knowledge and skills that I learned in China and achieved a lot such as having managed several memorandums, agreements, transfer of technology, and a few exchanges of scientists, scholars, and technologists.
During that period, the number of Pakistani students in China grew exponentially each year, and successfully trained the Pakistani workforce in China and dispatched Chinese exports to Pakistan.
I was honored as the Goodwill Ambassador of Pakistan and China for my achievements in public diplomacy. I attended many seminars, delivered speeches, and kept in touch with Chinese officials and public figures so as to promote understanding and harmony between our two brotherly nations.
My understanding of China was quite different between being a student and a diplomat. As a student, I only focused on studying while as a diplomat, I focused on getting across. I did appreciate the help of my teachers. I attribute my success to their patient teaching and hard work.
From 1949 to 1976, China established the basic socialist system and initially established an independent and relatively complete industrial system and national economic systems, laying a solid foundation for reform and opening up. From 1978 to 2013, China successfully created socialism with Chinese characteristics and advanced Chinese characteristics into the 21st century. It was a period of rapid economic development in China which achieved the status of the Second Largest Economy in the world. Since 2013, China has made comprehensive and groundbreaking achievements and played an active role in geopolitics. The Belt and Road Initiative proposed by President Xi Jinping and its achievements left me with a deep impression. This is a huge initiative for development that has comprised nearly 150 countries and regions. It promotes mutually beneficial cooperation among friendly countries aimed at enhancing interaction, developing infrastructure, enhancing economic activities, and promoting understanding & harmony. For friendly countries, it is an ideal opportunity to boost the economy, public diplomacy, people-to-people exchanges, and overcome poverty. Pakistan is China's closest friend and one of the beneficiaries of the Belt and Road Initiative.
The Pakistanis are profiting from the achievements of the China-Pakistan Economic Corridor, a key project of the BRI. What China did in fighting against The COVID-19 pandemic and assisting other countries to overcome severe challenges posed by COVID-19 are admirable. China has received great achievements in eradicating extreme poverty and building a moderately prosperous society. China was the victim of poverty up to 88% just forty years ago.
Today, China is facing huge challenges from the outside. The US conceives China's development as a serious threat to its seventy years of global hegemony. The US seeks to contain and fight China and resists the peaceful rise of China. Ether the question of Hong Kong, Taiwan, or Xinjiang, the US seeks to harm China and create obstacles to its smooth development of China.
After I stepped down from the embassy, I returned back to Pakistan and established the China Study Center of Excellence at the National University of Sciences & Technology(NUST) aiming at training excellent engineers, technologists, economists, scientists, or scholars of any specialization for Pakistan who must be of adequate knowledge of China as well. It took me almost six years to create China awareness in Pakistan by teaching, researching, seminars, workshops, lectures, TV shows, publishing China-related articles, etc., and have achieved good progress. I took my students to China to help them get their own experience. Some of them were so impressed by Chinese developments and decided to stay in China for higher education. Overall, the net impact was very good.
I am the only foreigner with so many publications projecting a Chinese positive image and perspective in the international media in addition to Chinese and Pakistani media. In China, most of my articles were published in China Daily, Global Times, People's Daily, CGTN, etc.
While my interviews were broadcasted on CCTV, CRI, etc. Besides China and Pakistan, my articles were also published in Europe, America, the Middle East, Africa, and South Asia. The readership of my articles is quite well and kept on growing. Some of my articles have initiated a debate among readers and further circulated more widely. My articles have been cited often by other researchers and used as references.
Reference Link:- https://www.chinadaily.com.cn/a/202211/22/WS637c1f28a31049175432b1aa.html