Author: Prof. Engr. Zamir Ahmed Awan, Sinologist (ex-Diplomat), Editor, Analyst, Non-Resident Fellow of CCG (Center for China and Globalization), National University of Sciences and Technology (NUST), Islamabad, Pakistan. (E-mail: awanzamir@yahoo.com).
The Khalistan movement is gaining momentum in India and entered a decisive stage. It is the reaction to the Modi government's extreme policies. In fact, since PM Modi is in power, extremist Hindu political parties, in alliance with BJP, are exercising extremism and torturing minorities. According to their agenda, India must be transformed into a Pure Hindu State. All non-Hindus either have to convert to Hinduism or leave India. They are demanding that all Muslims should go back to Arab, and Christian to Europe. But, where do the Sikhs have to go? So they are forcing Sikhs to a concert to Hinduism only.
In a shocker to India amid the rise of discrimination in the self-proclaimed biggest democracy in the world, the Senate of New Jersey on Tuesday adopted a resolution recognizing the fact of the '1984 Sikh Genocide.'
The resolution was introduced in New Jersey Senate by Senator Stephen M Sweeney on January 6, 2022. It was adopted by voice vote on January 10, 2022. The resolution condemns November 1984 anti-Sikh violence in India as "genocide".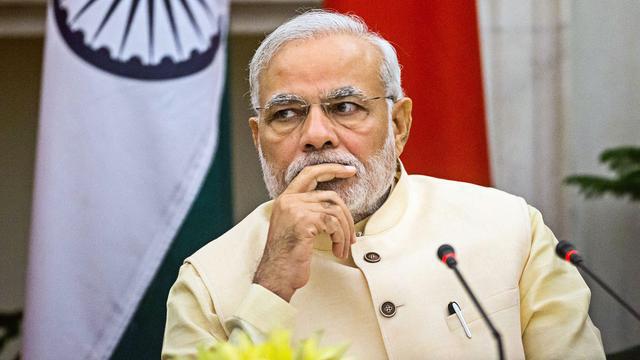 Notably, similar resolutions have been passed in California, Connecticut, and Pennsylvania states in the United States.
The state assembly of Delhi in India has also adopted a motion recognizing the fact of the 1984 Sikh Genocide. The provincial parliament of Ontario has also adopted a motion recognizing the fact that the 1984 anti-Sikh violence in India was 'genocide.'
The resolution reads: "A Senate Resolution condemning the November 1984 anti-Sikh violence in India as genocide. Whereas, The Sikh community, which originated in Punjab, India, and began immigrating into the United States over 100 years ago, has played an important role in developing the United States and New Jersey; Whereas, Sikhism is the world's fifth-largest religion with nearly 30 million adherents, including roughly 1,000,000 in the United States; and Whereas, The Sikh genocide began on November 1, 1984, after the assassination of Indian Prime Minister Indira Gandhi in the capital territory of Delhi and the states of Jharkhand, Madhya Pradesh, Haryana, Uttarakhand, Bihar, Uttar Pradesh, West Bengal, Himachal Pradesh, Rajasthan, Orissa, Jammu and Kashmir, Chhattisgarh, Tripura, Tamil Nadu, Gujarat, Andhra Pradesh, Kerala, and Maharashtra.
It adds: "The Sikh genocide lasted three days and over 30,000 Sikhs were brutally murdered as they were hunted in their homes, where they were hacked and burned alive; and whereas, On April 16, 2015, the California State Assembly unanimously passed Assembly Concurrent Resolution 34, which recognized the systematic and organized killings of Sikhs by the Indian government in Delhi and remembered those who lost their lives during the 1984 Sikh genocide; and whereas, On October 17, 2018, the General Assembly of the Commonwealth of Pennsylvania unanimously passed House Resolution HR-1160 declaring the November 1984 anti-Sikh violence as genocide; and whereas, eyewitnesses, journalists, and human rights activists have compiled evidence showing that government and law enforcement officials organized, participated in, and failed to intervene to prevent the killings through direct and indirect means."
It said: "As recently as 2011, mass graves have been discovered in the villages of Hondh Chillar and Pataudi in Haryana, and many more will continue to be discovered in the future with Indian government officials and police flouting impunity; and Whereas, The "Widow Colony," the Tilak Vihar neighborhood in New Delhi, still houses thousands of Sikh women, who were forced to bear mass rape and witness the hacking, burning, and murder of their husbands, fathers, and sons, and who are still calling for justice against the perpetrators; and whereas, many of the survivors of the Sikh genocide eventually immigrated to the United States and established large Sikh communities in places such as Fresno, Yuba City, Stockton, Fremont, Glenrock, Pine Hill, Carteret, New York City, and Philadelphia, among other places; and whereas, the Sikh community in the United States and New Jersey has recovered from the material damages of the genocide as they continue to keep the memory of those who were killed alive and will never forget the Sikh genocide."
Recognizing the state-sponsored violence that targeted Sikhs across India in 1984 is an important and historic step towards justice, accountability, and reconciliation, which should be an example to other governments; "now, therefore The New Jersey Senate condemns the November 1984 anti-Sikh violence in India as genocide," the resolution said.
The Senate also lauded the services of Sikhs in their "important role in developing the United States and New Jersey."
To counter the Khalistan movement, India has launched massive propaganda to malign the Sikhs for Justice (SJF) to get it banned in the United States after a series of successful Khalistan referendums.
According to foreign media reports, Indian authorities had also arrested Jaswinder Singh Multani, a prominent member of SJF, allegedly for his involvement in a blast in a Ludhiana court, and for hatching a conspiracy to target locations in Delhi and Mumbai from Belgium. The SJF had also distanced itself from the incident.
Indian media including the Hindustan Times reported that several arrests had also been made inside India to quell the movement.
On the other hand, the US administration in a report in December last year refused to accept the Indian narrative of labeling the Khalistan movement as terrorism as the US govt did not include any pro-Khalistan group on India's wish list posing any terrorist threat.
A spokesman of the Sikhs for Justice (SJF) told US media that "the latest US report on terrorism affirms what the SJF has been reiterating that Khalistan is a political opinion and its peaceful advocacy is not terrorism."
Earlier in December 2020, after SJF organized pro-farmer demonstrations outside Indian consulates in the USA, Canada, UK, and other countries, NIA booked Pannun and other foreign-based activists, among others, on the charges of "undertaking terrorist acts".
SKF leaders in their comments opined that although India always labeled the Khalistan movement as militancy and extremism and equated it with terrorism, the pro-Khalistan diaspora groups like them had been pushing back against the Indian state narrative by lobbying the western governments that "Khalistan is a political opinion and not terrorism".
Ahead of the US report release, several Hudson Institute scholars came together to issue a report believed by many as Indian-sponsored targeting Khalistani groups, mainly Sikhs for Justice.
The Hudson Institute report by Dr. Christine Fair, Aparna Pande, Michael Rubin, Sam Westrop, and Seth Oldmixon complained that while American policymakers occasionally speak of violence in Kashmir, they have largely ignored support for Khalistan.
Similarly, another voting event for Khalistan Referendum took place in Slough, London in which over 9,000 British Sikhs attended the Gurdwara Ramgarhia at Woodland Ave to vote.
Indian media as usual in a coordinated campaign ran fake news that Scotland Yard had raided SFJ's London office. However, upon inquiry by the different news outlets, the London police categorically denied of raid against SFJ.
Since 2019, India has banned Sikhs for Justice (SJF) as an unlawful entity under the draconian law "Unlawful Activities Prevention Act" (UAPA) and had declared its General Counsel, a US-based lawyer, Gurpatwant Singh Pannun a "terrorist".
However, western democracies like the UK, US, and Canada continued to allow SJF and its referendum activities as an expression of political opinion under the freedom of expression.
 It is believed that the situation has reached a stage, where there is no U-turn, and the only option is to disintegrate India ultimately. All other minorities are also suffering from extremist policies and wanted independence from India.
Reference Link:- https://www2.apdnews.cn/en/item/22/0118/axjakajc7917131287eece.html