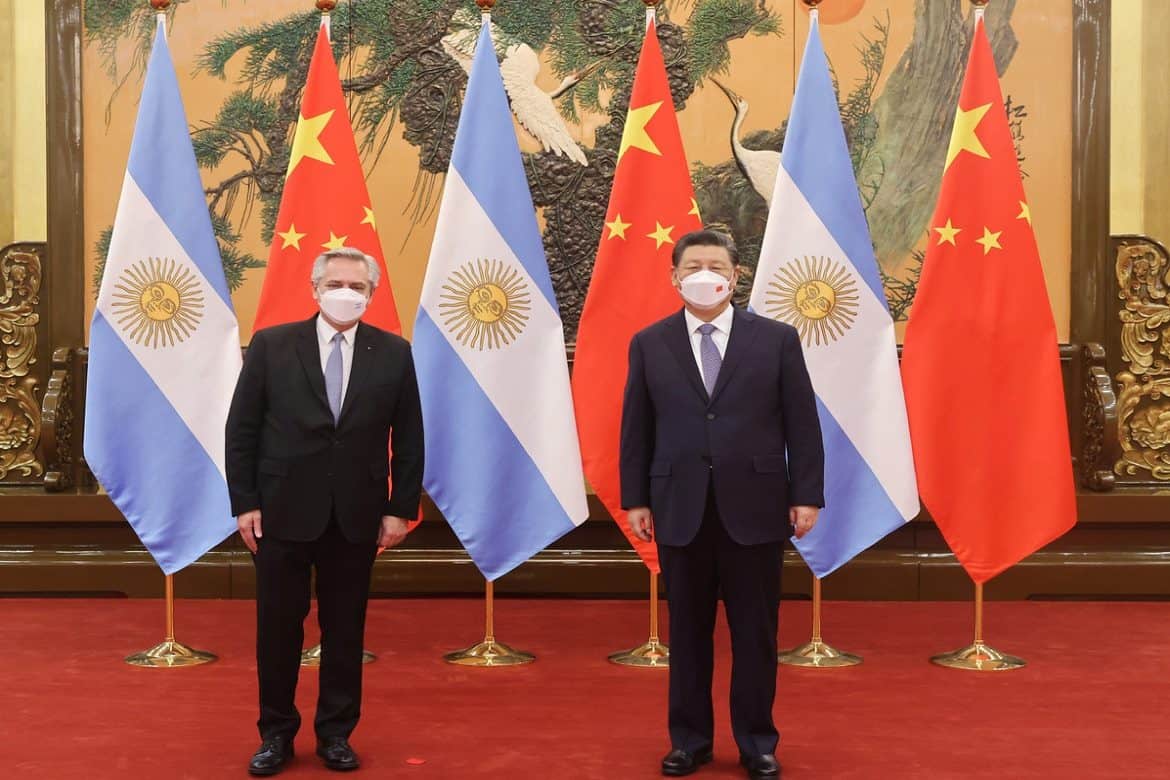 The 2022 Winter Olympics held in Beijing was an important platform for geopolitics.
Global leaders got a chance to get together and exchange views. On one hand, it was an opportunity for China to show its strengths and power, on other hand, it was a unique opportunity for the rest of the world to understand China too. Several global leaders meet the Chinese leadership as well as visiting leaders from the rest of the world.
One of the most interesting events during the Winter Olympics was the closeness of Argentina and China:-
After a 40-minute meeting on February 6, in the Great Hall of the People in Beijing, Argentine President Alberto Fernández and Chinese President Xi Jinping signed a joint statement announcing Argentina's joining the Belt and Road Initiative. Some $23 billion in projected Chinese investments in Argentina were also agreed upon, centered on rail and energy infrastructure projects, as well as science and technology, agriculture, and cooperation in combating the Covid pandemic. They further announced that:
China will renew and strengthen currency swap agreements with Argentina, which are particularly important given Argentina's contentious negotiations with the IMF over rescheduling its foreign debt service.
The two sides will "provide incentives for greater use of national currencies in trade and investment."
And China pledged to "firmly support Argentina's efforts to preserve the economic and financial stability of the country."
On foreign policy, Argentina restated its firm adherence to the One China policy, and China reaffirmed its support for Argentine sovereignty over the Malvinas Islands.
In remarks after their meeting, President Xi stated that "China is willing to advance exchanges and cooperation in various fields and usher in another brilliant 50 years under the comprehensive strategic partnership with Argentina," according to Xinhua, noting that this year marks the 50th anniversary of the establishment of diplomatic relations between China and Argentina. Xi added that "in the face of the COVID-19 pandemic, the two sides have stood together and helped each other, setting a good example of solidarity and cooperation among emerging market economies" and that "China is willing to share development opportunities with Argentina."
Xinhua reported that "calling for implementing high-quality Belt and Road cooperation, Xi said the two sides should deepen cooperation in the fields including trade, agriculture, energy and mining, infrastructure, investment, and financing as well as pandemic response. He also proposed to cultivate new growth points of cooperation in the digital economy and green development."
Fernández, for his part, thanked China for its help in fighting the pandemic and expressed the hope of continuing to strengthen cooperation with China on vaccine and pharmaceutical production.
Argentina's entry into the BRI now opens the door for the other two big Iberian American countries—Mexico and Brazil—to do the same. In January 2022, Nicaragua joined the BRI too. By signing the memorandum of understanding with China, Argentina became nation number 144 to join the BRI. It has opened new windows of opportunities in North America, South America, and Latin America for many nations to be involved in BRI and be beneficiaries of the fruits of BRI.
China is fast extending its cooperation in the whole world as a rising superpower while the US is declining visibly. 
Reference Link:- https://wgi.world/winter-olympics-2022-a-victory-for-chinese-diplomacy/