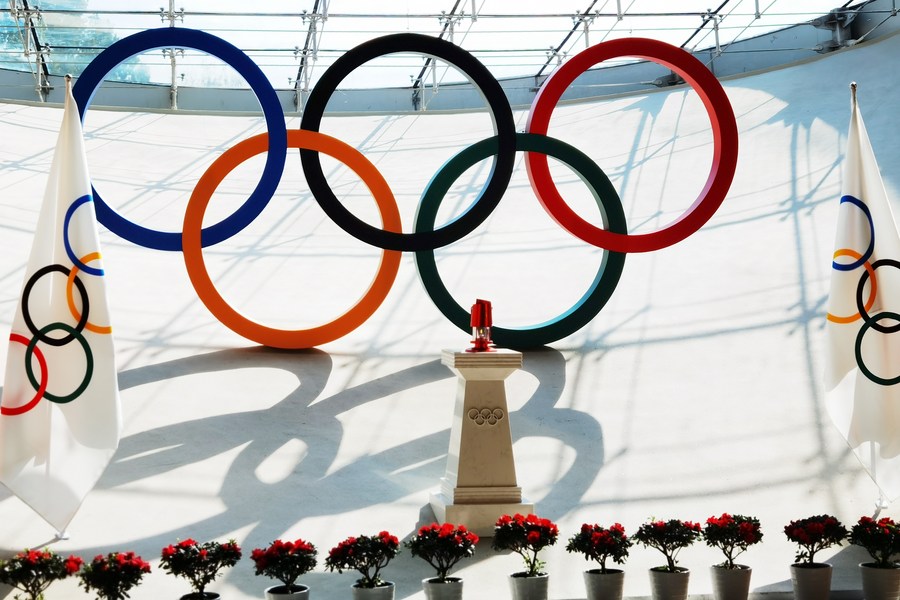 The friendship between the nations of China and Pakistan offers a unique model that's unmatched by any other pair of countries. Chinese people differentiate this uniqueness with a special terminology "ba tie – 巴铁", which can be translated as "Iron Brothers".
Both countries consistently support each other, especially in times of need. The 2022 Winter Olympics in Beijing, is a mega event for China, and Pakistan opposes the politicization of sports and promotes sports as means for achieving understanding and harmony among various cultures, nations, and countries. The Olympics are a prime example.
Prime Minister Imran Khan will pay a three-day visit to China from February 3 to attend the opening ceremony of the Winter Olympics in Beijing.
During the visit, the prime minister will also interact with Chinese leaders to further strengthen the bilateral relationship between Pakistan and China and to discuss regional and international issues.
Foreign Office Spokesperson Asim Iftikhar said Pakistan looks forward to the successful holding of the Winter Olympics in Beijing.
Asim Iftikhar said Pakistan welcomes the Global Development Initiative put forward by Chinese President Xi Jinping as a timely and well-intended step to facilitate the implementation of the UN 2030 agenda for sustainable development. Iftikhar noted the initiative will help promote international cooperation required to overcome the three pressing challenges facing the world, which include COVID-19, the related economic crisis, and climate change.
He said the move will open up new avenues of collaboration with developing countries in support of their post-pandemic economic recovery as well as long-term sustainable growth.
"Pakistan looks forward to further strengthening the partnership under China's Global Development Initiative," he said.
Pakistan Prime Minister Imran Khan is a sportsman, meaning he knows the importance of international athletics events. He fully supports sports in Pakistan, as well as across the globe. His visit to China shows his love and passion for sports as well as his solidarity with China. His visit will be a message of peace, understanding, and love for sports. Pakistani teams are also attending the winter Olympics and will be well-prepared to compete. The country is expected to perform well, while also raising its name and honor by winning medals.
Reference Link:- https://global.chinadaily.com.cn/a/202201/14/WS61e12a41a310cdd39bc8120a.html