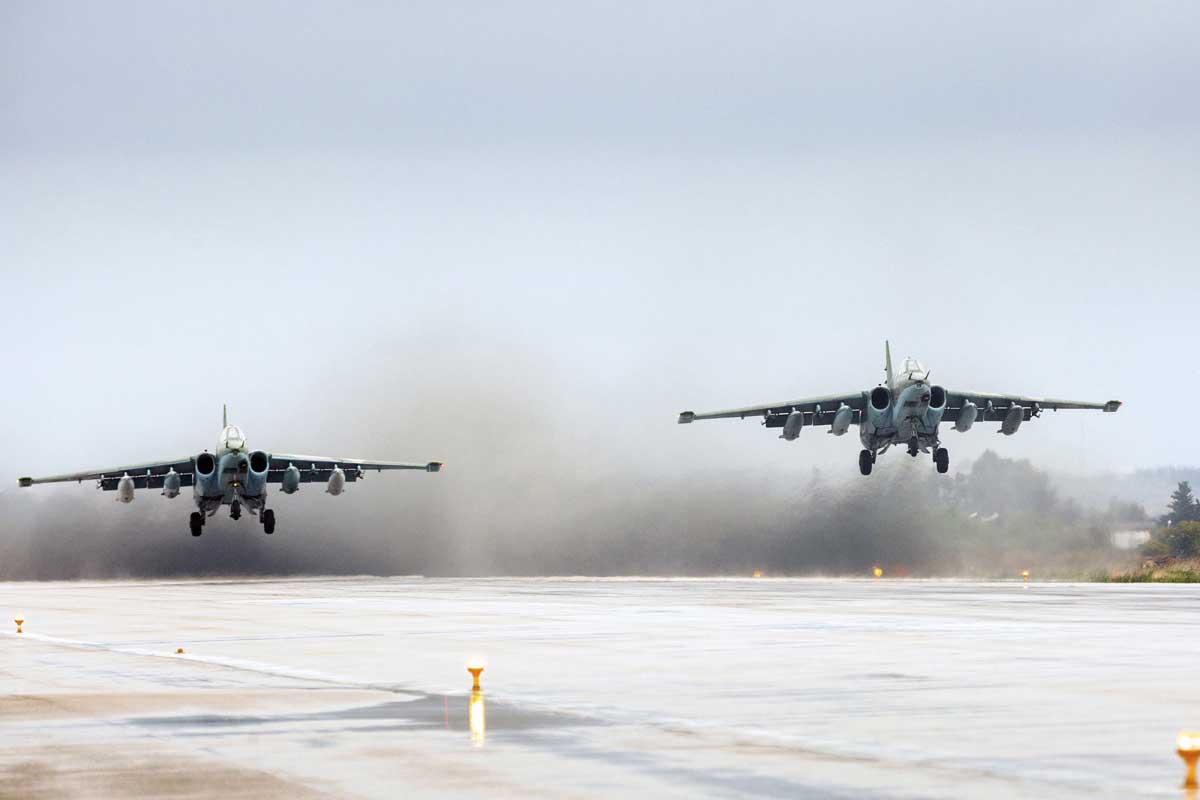 Big challenges ahead, the world may face uncertainty, and unrest, as NATO allies have put forces on standby and sent ships and fighter jets to bolster Europe's eastern defenses as tensions soar over Russia's military buildup near Ukraine.
The military alliance's move, announced on Monday, came as the United Kingdom began withdrawing staff from its embassy in Kyiv as fears persist of an imminent Russian invasion. Britain's move came after the United States took similar action.
The UK's foreign office said in a statement that it was pulling out "some embassy staff and dependents" in response to "the growing threat from Russia".
Tensions in Ukraine are high following Russia's massing of some 100,000 troops near its neighbor. The West says Moscow, which is angered by the growing relationship between Kyiv and NATO, is preparing to attack Ukraine.
The Kremlin has repeatedly denied planning to make an incursion, but the Russian military already took a chunk of Ukrainian territory when it seized Crimea and backed separatist forces who took control of large parts of eastern Ukraine eight years ago.
UK's Johnson warns against 'disastrous' invasion
Johnson has said that a Russian invasion of Ukraine would be a "disastrous step" by Moscow.
"We need to make it very clear to the Kremlin, to Russia, that that would be a disastrous step," he told broadcasters, adding an incursion would be a "painful, violent and bloody business".
Asked whether he thought an invasion was now imminent, Johnson said intelligence was "pretty gloomy on this point".
"I don't think it's by any means inevitable now, I think that sense can still prevail," he said.
Moscow accuses the West of 'hysteria'
Moscow has accused the US and its allies of escalating East-West tensions by announcing plans to boost NATO forces in Eastern Europe and evacuate the families of diplomats from the US embassy in Ukraine.
Kremlin spokesman Dmitry Peskov accused the West of spreading information filled with "hysteria" and "laced with lies" and said the probability of military conflict in eastern Ukraine being initiated by the Ukrainian side was higher than ever.
He claimed Kyiv has deployed a large number of troops near the borders of breakaway regions controlled by pro-Russian separatists, indicating it is preparing to attack them. Ukraine has repeatedly denied having any plans to do so.
Although Europe was part of the cold war and many other wars in other parts of the world but was away from any big war on its own soil for several decades. The prosperity and economic development were due to peace and stability in Europe for such a long time. People were feeling safe and secure, and focusing only on economic developments. If any misadventure happened in Europe, the unrest and instability may cost a heavy price.
It is appealed to politicians and decision-makers to avoid any misadventure and avoid any instability in Europe as well as other parts of the world. Wars never benefit humankind, even, winning the war does not mean success absolutely. The cost is on the human lives, on either side of the warring countries. The world has emerged as a global village and may impact the whole of humanity if any part of the world is disturbed.
Pakistan was the victim of the four-decade-long Afghan war for four decades and suffered heavy losses in the form of precious human lives as well as economic losses. The bitter lesson learned was to stay away from wars. Pakistan has learned this bitter lesson after huge suffering. Hope, the rest of the world may learn from our experience and may avoid any big loss.
It is believed that there is nothing that cannot be resolved through peaceful diplomatic dialogue, as long as there is a strong will for peace. The UN may intervene and play its due role to protect human lives. Hope all concerns may initiate meaningful dialogue and save humanity from big loss. Humankind is the most precious thing in this universe and must be protected at all costs.
Original Link: https://moderndiplomacy.eu/2022/01/27/ukraines-issue-may-endanger-peace-in-the-whole-of-europe/