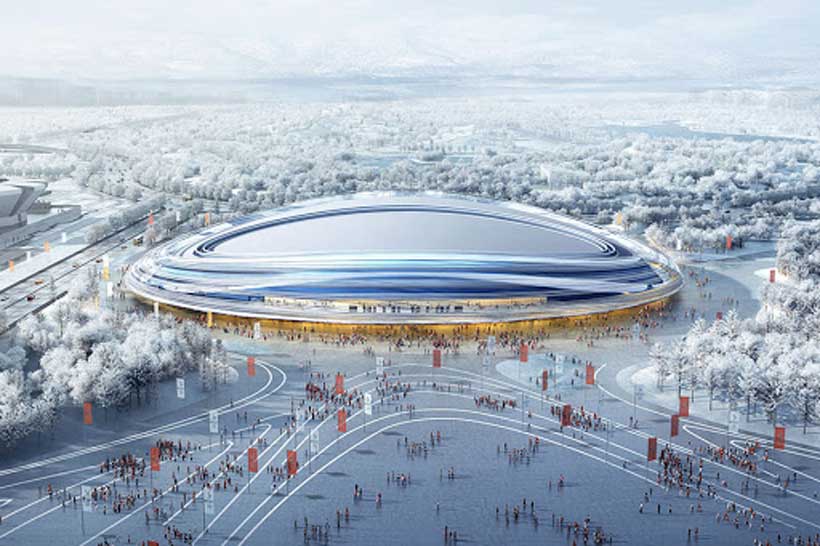 Sports are to promote understanding and harmony among nations and cultures. Sportspersons are true ambassadors of friendship, peace, and global unity. Olympics started with the same spirit. Beijing Winter Olympics 2022, were no exception. It was witnessed at Beijing Winter Olympics that there is no better translation of the friendship and universal vision and dreams of mankind than the Olympic spirit of friendly competition and respect among the nations.
Beijing Winter Olympics has provided an excellent platform and opportunity to interact with sportspersons from various countries and promote global peace and friendship. Leaders of the various nations also had a chance to meet each other and the host Chinese leadership.
Leaders of five Central Asian nations (Kazakhstan, Kyrgyzstan, Tajikistan, Turkmenistan, and Uzbekistan) held a joint conference with President Xi Jinping focusing on cooperation to enhance the BRI. Prime Minister of Pakistan, Imran Khan, was one of the prominent Asian leaders in Beijing this week too.
Presidents of Argentina and Ecuador represented Ibero-America. From Africa, President of Egypt Abdelfattah El-Sisi represented the African continent since the African leaders were simultaneously gathering in the Ethiopian capital Addis Ababa for the African Union summit. Leaders from the Arab world, like the Emir of Qatar Tamim bin Hamad Al Thani, Crown Prince of Saudi Arabia Mohammed bin Salman and the UAE's Mohammed bin Zayed were also present. From the EU, President of Poland Andrzej Duda held talks with President Xi on matters related to the Eurasian express rail connection and the importance of enhancing the connectivity through rail and building logistics hubs in Poland. The country has emerged as one of the bottlenecks on the increasingly jammed China-Europe Express which has grown to become the main transport artery between China and Western Europe. Serbian President Alexander Vučić also held talks with President Xi. Serbia has emerged in recent years as one of the most active European participants in the BRI with large Chinese investments in Serbian infrastructure and industries.
Russian President Vladimir Putin was the foreign leader who had the most in-depth discussions with President Xi before the opening of the Olympic Games and issued a strategic joint statement of great importance in this time of rising tension between West and East. The main theme of these talks and the statement is that a new era of peace through economic development should replace the dangerous geopolitical notions of zero-sum games and egotistic spheres of influence.
Pakistan's Prime Minister Imran Khan praised the BRI as a means of bringing his debt-ridden country out of poverty. In a broadcast discussion with the China Institute at Fudan University, Khan said:
"I do not understand why there is this suspicion about CPEC [China-Pakistan Economic Corridor] and the Gwadar port … what China achieved is really [why] we look at China as a role model, because never has a nation lifted so many people out of poverty as did China."
CPEC is one of the flagship projects of the BRI with impressive investments in power, water, transport, agriculture, and industry. "This is my main concern: how do I lift people out of poverty, how do we create wealth in our country? We see CPEC and Gwadar as a great opportunity for our geo-economics," Khan emphasized. "We want to lift our poverty using the example of China," he said.
The outcomes of the Beijing Winter Olympics are very much visible already, yet the full spectrum may take time. The far-reaching impact will take some time, but, those who boycotted it or opposed it, will repent. They should come out of the cold war mentality and may extend a helping hand in achieving the desired outcomes of the Olympics in its true spirit. In the past, such attempts were failed and in the future, they will also not succeed. It is better to promote sports for peace and global understanding, instead of using it as a tool to coerce someone. It is hoped, in the future, all nations may come forward with an open mind to hold the next Olympics in complete harmony and unity. 
Original Link: https://moderndiplomacy.eu/2022/02/12/beijing-winter-olympics-promoted-global-understanding-and-harmony/